We are excited to share two new journeys this year-
Donna and the Wais Family.
The more you walk, the more of the journey will be revealed.
You can expect to recieve a new update every 25,000 steps (approx.)
Donna, Red Cross nurse
Meet Donna Collins
Donna is a New Zealand Red Cross nurse who has worked within the Ebola crisis in Sierra Leone, the refugee crisis in Bangladesh, in Nepal to assess medical needs of earthquake-affected communities, and the Solomon Islands to support and educate communities in the prevention of Dengue Fever. She has done all of this within her annual leave from her day job in Whangarei Hospital! You can see how incredible Donna's commitment to humanitarian work is here, when she received the TVNZ 'Good as Gold' award.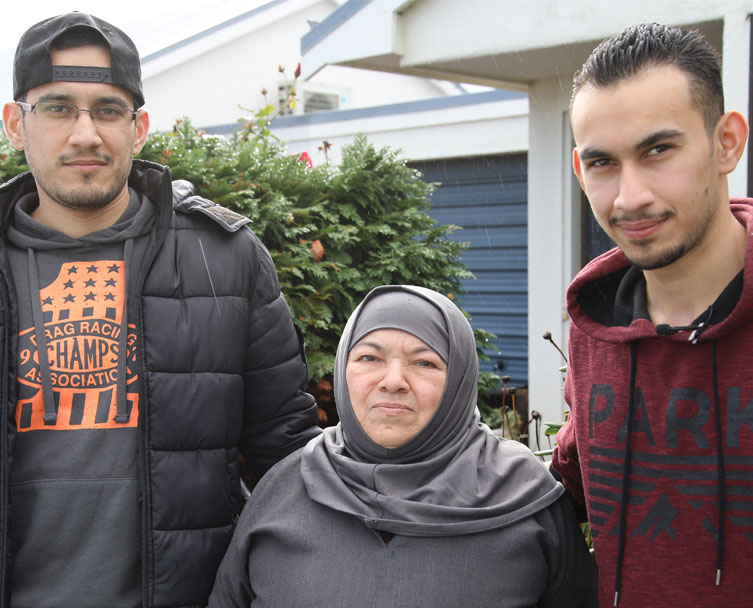 Wais Family, former refugees from Syria
Meet the Wais family
The Wais family was affected by the war in Syria during the early days of the conflict. The eldest son Mohamad moved to Thailand to escape the fighting, while his mother Soad and younger brother Mahmoud found temporary safety in Damascus. As the fighting reached the Syrian capital, it was no longer safe for the family. Soad and Mahmoud had no other choice but to flee their beloved country to meet Mohamad in Thailand, leaving their whole life and family behind. Years after leaving their homeland, the Wais family was finally resettled in Aotearoa.