Step 1
Choose a journey

Step 2
Collect kilometres
Step 3
Raise funds to help others
Step 1
Follow a refugee journey
Over six weeks count your steps by walking, running, cycling, or moving in whatever way works for you to match a journey that many refugees have taken. Choose the distance that best suits you and unlock inspiring, informative pieces of your journey:
Naf River to Cox's Bazaar – 80km – This distance is perfect for individuals who may just be starting out their fitness journey but are looking to go that extra mile to make an awesome impact in their community!
Ukraine to Poland – 175km – Want more of a challenge? Choose this journey and show your friends and whānau you're going the distance for a cause that counts!
Afghanistan to Pakistan – 425km – Averaging 10k a day over 6 weeks this journey works for small groups or avid fitness enthusiasts!
Myanmar to Thailand – 1175km – If you're joining as a school group or workplace team then this amazing journey is the one for you!
You can start your journey at any time from September 5 and count your kilometres right up until the event closes on October 17!
Want to know more? Head to our frequently asked questions page for further info, or reach out to journey@redcross.org.nz.
Step 2

Collect

kilometres
Collect kilometres and learn as you venture on your Red Cross Journey! Our site supports the integration of Fitbit, MapMyFitness, and Strava but if you don't use these, don't worry! No matter how you choose to record your activity you can upload your efforts. We even have a kilometre conversion tool online so you can count all sorts of activities towards your journey –including your gardening and housework!
Step 3
Raise funds to help others
Why not challenge yourself to improve the lives of others while improving your own? Ask your friends and family to sponsor you as you embark on an inspirational journey and take on the challenge. Not only will you get kudos while collecting kilometres, but you'll also be fundraising to help those in need. There are great prizes up for grabs, so check out the hints and tips page to get inspired and start fundraising like a pro! Registration is $10 per person– Take on the challenge solo or join as a team today!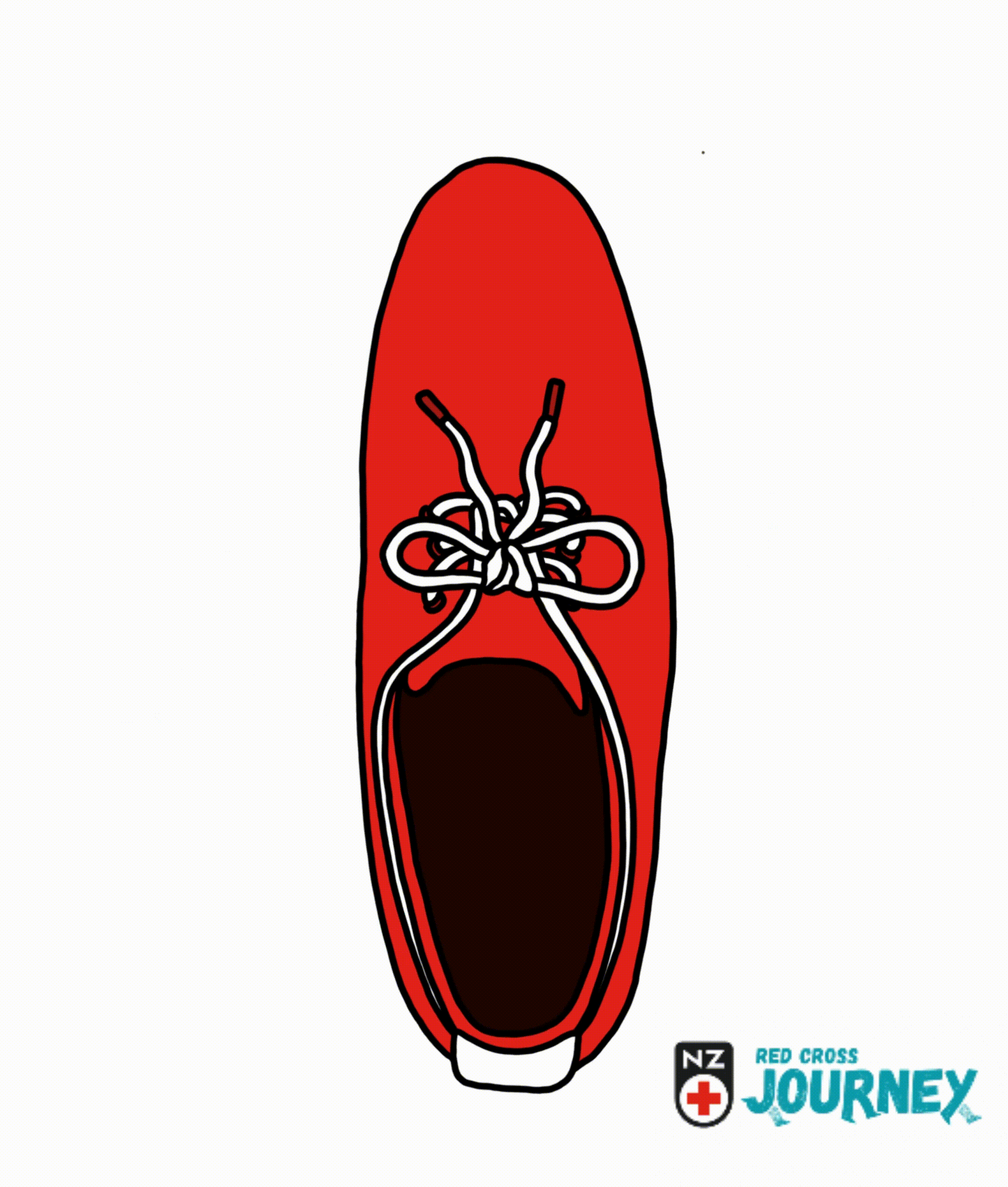 Brianna, university student
"It opened my eyes to the hardship that this family and many others have to go through in order to feel safe. The videos throughout the journey showed the amazing work that Red Cross does to help the families settle and become involved in the communities they are placed in".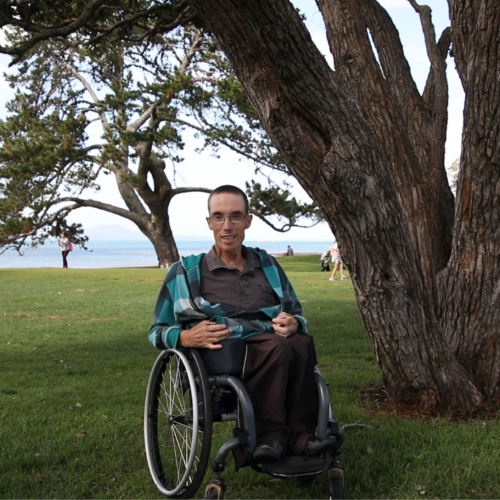 Matt, Red Cross volunteer
Matt took part in Red Cross Journey his own way, he decided to take 2km per day in his wheelchair while following the journey. If you would like to take part in your own way, please get in touch! journey@redcross.org.nz or 0800 RED CROSS (733 27677).
Brad Shields, rugby player
Our friend Brad Shields, previous Hurricanes captain, helped us raise vital funds by stepping up and leading by example! Thanks Brad!
"It's a fun challenge and it's all for a good cause. It will definitely be interesting to see how many steps I do during training each week!"
Aziz Al-Sa'afin, AM Show presenter
"Join me doing Red Cross Journey. As a former refugee, I know the good work Red Cross does here and around the world, so I'm happy to support Red Cross through this event. And doing this will be good to get me active at the beginning of spring!"
Take your dog for a walk and count your distance towards your fitness goal!
Get outside and explore your beautiful backyard to get to your fitness goal!
Keep a look out for our competition giveaways throughout your Red Cross Journey!